I pick up the riders at Montreal airport and we go back directly to our house, everybody is tired.
Tomorrow morning, vroom! The weather is not very nice a little rainy but there is no dust!
we climb some nice slopes on the rocks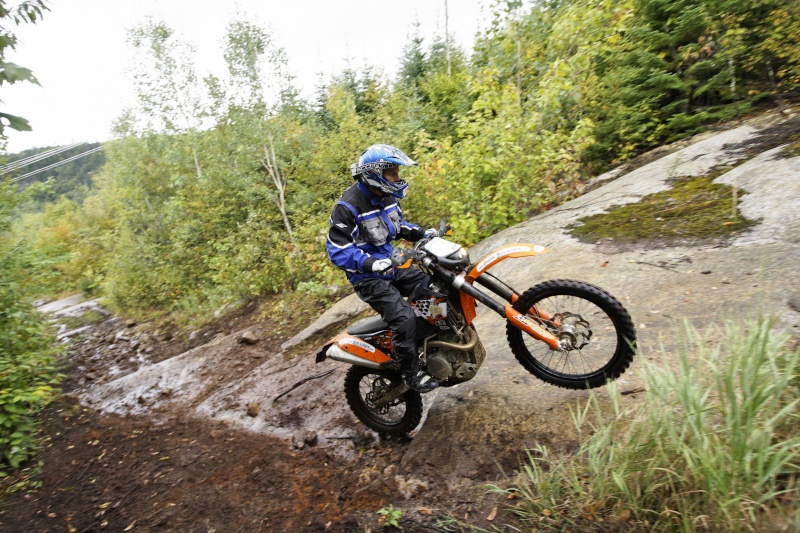 until we arrives at the top where there is a nice view : we can see the next downpour arriving.